I have been waiting months for the day to come that I could finally announce that we will be adding another child to our home. I thought over and over about what I would write and now that it is here, I hardly know where to begin!
I think I will give you the short version right now and then come back later to tell the story from the beginning.

For now I will tell you that we are beyond thrilled to be adopting a little boy from Eastern Europe. He is a beautiful, blue eyed, blond hair, 5 year old boy with down syndrome.

Down syndrome, how exciting is that!!!

Yes, I said exciting!!!

Anyone that really knows me knows that I was always drawn to down syndrome. Ask my childhood friend Dawn, she will tell you that ever since I was little I would say that someday I would have a child with down syndrome.

And if you know me, you know that I always planned on adopting.

Then one day my friend Maria
posted a picture of a beautiful boy from Reece's Rainbow that needed to be rescued.

I fell in love.

I immediately went onto the Reece's Rainbow site and spent hours scrolling through all the different faces of the children.

I knew I would be adopting one of these children someday. That was about a year ago.

That someday is finally here!!!!

We have committed to adopting "Gavin" (not his real name) and so our adoption process will begin.

Our sweet boy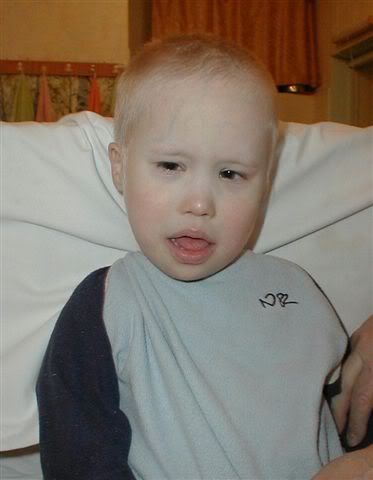 Our family's page on Reece's Rainbow

I cannot wait to see him smile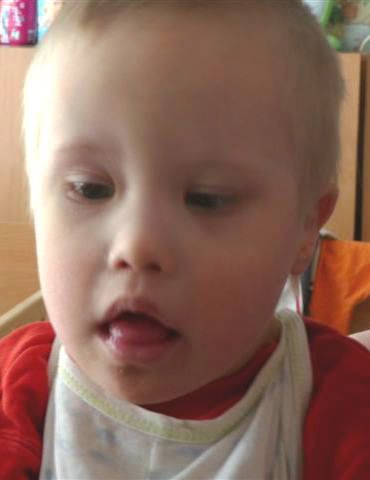 This is the part of the story where you all come in. And this part I will write about now because time is short and this is why.

By God's grace Gavin is still in the baby orphanage. But he will be transferred if we don't get him out of there QUICK.

In Eastern Europe they only keep the children in the baby orphanage until about the age of 4 or 5. After that time they transfer them to an institution at which point 80% of them die within the first year.

Please read about this from a family that recently rescued their son and witnessed the institutions first hand.
The Sad Reality
Part 2

This journey we are about to be on is going to be rough at times.

It cost around $25,000 to complete the adoption.
(I will post a break down of the cost soon)

We also only have one car, and as nice of a car as it is, complete with my sons name on it,




it only seats five. So we will also need to raise money to purchase a van.

I know, if I didn't loose you at the "adopting a child with down syndrome" part,
you are now thinking we have totally lost our minds.

How in the world do we expect to raise over twenty-five thousand dollars!?!?!? In a few short months no less.

Good news.

I know someone.

And this SOMEONE owns a cattle on a thousand hills.

$25,000 = A drop in the bucket for Him

Van = Drop - in - the - bucket

I KNOW that this is God's will for us.

Actually, it is God's will for EVERYONE to care for the orphan.

The particular way in which a Christian feels led to care for orphans is
'optional' (adoption, sponsorship, volunteering, etc)
CARING for them is not.

We will be doing many things to raise our money fast.

I have already been taking on as many photo shoots as possible and 100% of the money is going towards our adoption.
Lindy House Photography

I plan on selling T-shirts, jewelery, etc. And some of my prints like this one




Guy and I are no strangers to fund-raising. We have done more car washes with our youth groups then I care to think about.

But we will do whatever it takes to save our son. Our SON!!! :)

If you are a parent, you know exactly what I am talking about. You know that if your child was hurt, sick, kidnapped, you would do ANYTHING to help them and get them HOME.

Whatever it takes.

We would love for you to join us on this journey.

PLEASE PLEASE PLEASE watch this below
(Scroll to the bottom of my page and pause the music box first)


If you want to jump right in and start helping, please visit Julia's blog where she has already been raising funds for Gavin before anyone ever committed to him. Isn't that awesome?!?! Julia blesses my socks off.
You can enter your name in a drawing with as little as $5 to win an iPad!!!!

"House, family of SIX"