Cards given to us from sweet Matanya and Makayla. Love those girls.



I have been wanting to show off share what we came home to after our trip to get our boys. It was something I never even imagined. I am not one that you can pull surprises on very often. I almost always find out.

Not this time...

We could not wait to get HOME. Our boys. Our beds. Air condition.

When we walked in to our house I couldn't believe my eyes.

First of all, every womens dream. My house was spotless.

I didn't leave it too out of order, but knowing that it was used by several different friends and family to watch the boys I figured it would be in need of a good cleaning when we returned.

Then the next thing I noticed was my table. This wonderful table was handed down to me from my Grandma. I have memories of all the family on my Dad's side, sitting around the table for Thanksgiving and Christmas dinners.
It now fits perfectly in my dinning room and is used for everything from meals to boardgames to Home School.
As perfect as it was, the medium brown wood color wasn't my style. And neither were the blue striped country seat cushions.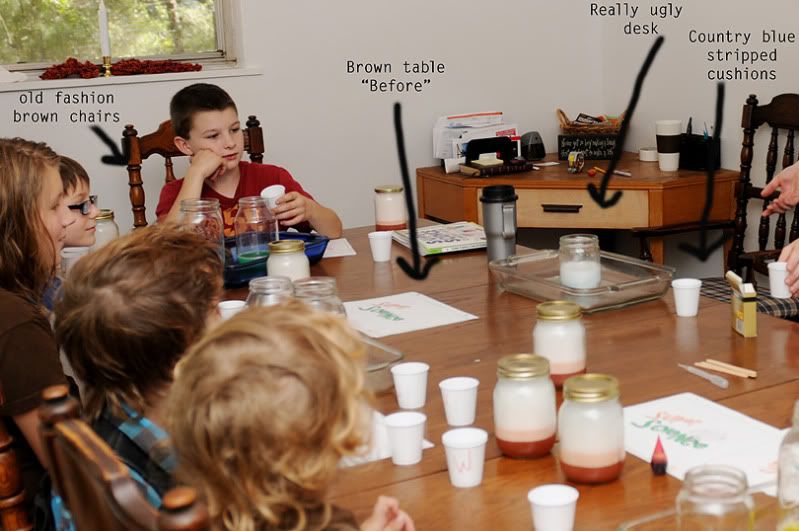 (One of our Science days)

I had dreamed and talked about painting it black someday. Of course I knew it was just talk because there was NO WAY
I would ever get around to painting it.
Way to big of a project for me.

Oh yes they did!!!! My amazing family and friends refinished my table.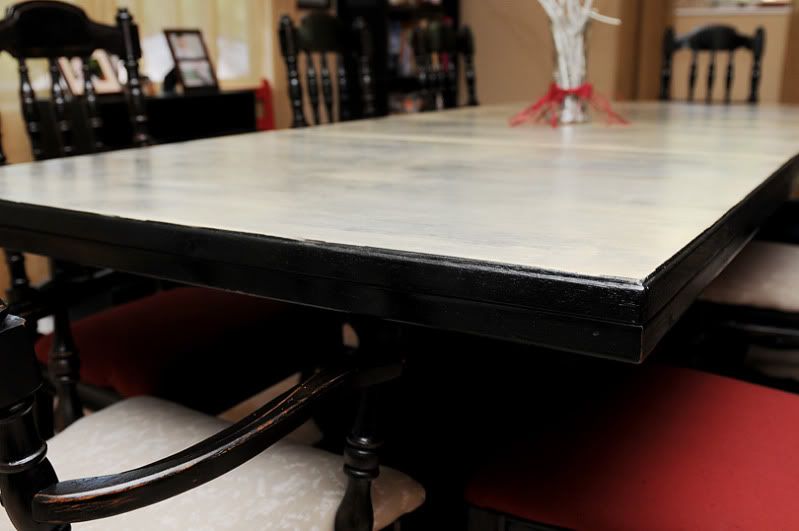 It is far more awesome then I could have even imagined it to be.

They even re-covered all the seat cushions.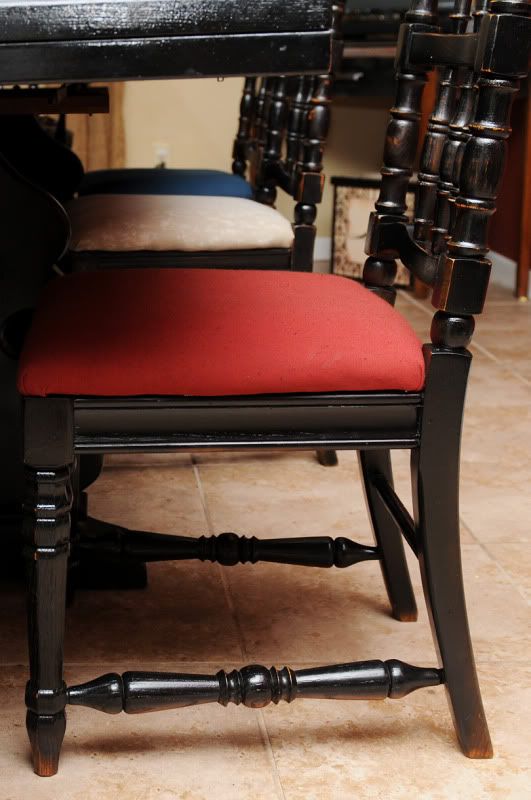 I LOOOOOOOOOVE it.

- A little side note. My sister Tanya has had a burden for awhile now to minister and assist with orphans in some way. She wrote about it HERE After working on my house she decided that she wants to refinish furniture and sell it having 100% of the profits going towards orphans and those adopting.
So if anyone local has old furniture you'd like to get rid of, I know just the garage you can dump it in! -

But the surprises didn't stop there.


Tanya said she had this idea for awhile, to fix up my house while we were gone. She actually said that she had many more things she wanted to do but we came back to soon. I told her she should've told me that and I could have arranged a long layover in Paris so she could finish.

So Tanya, along with my sister Kara & her husband Stefen, my brothers Luke and Adam, and friends Amber and April spent countless hours in the evenings after work putting little touches all over my house.

Refinished the "ugly desk"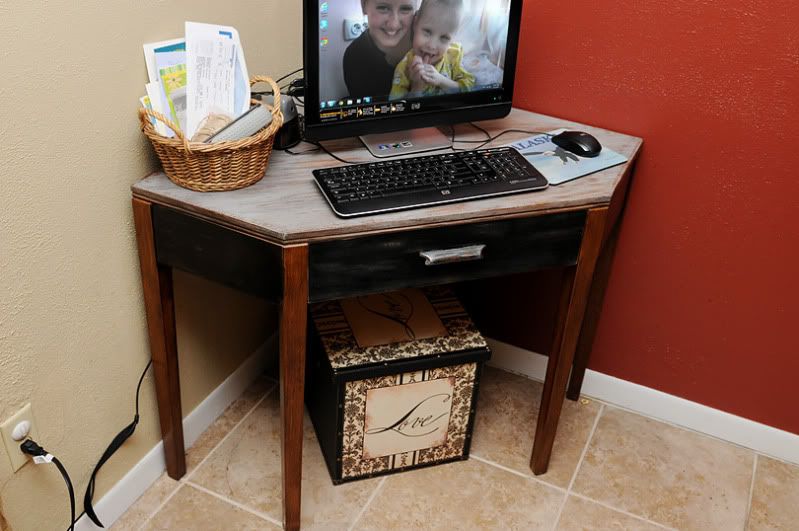 Painted the light above the table



Filled once empty frames all over my house with photo's of us in Ukraine.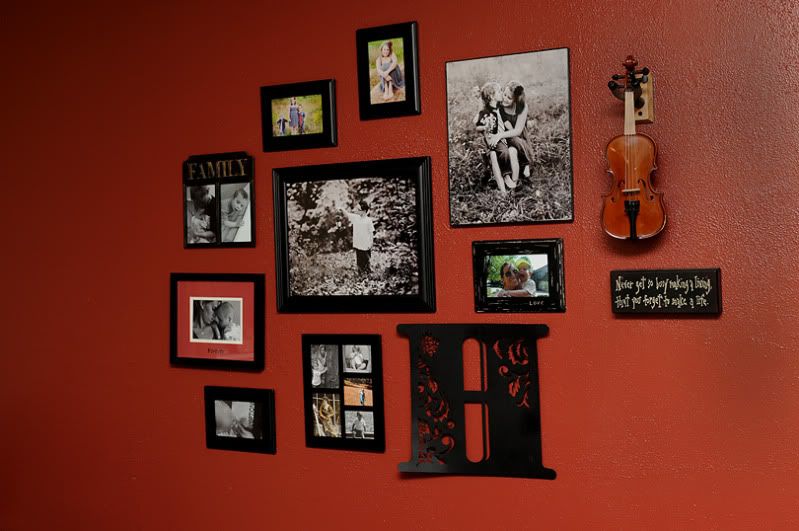 Refinished this old door that Tanya bought and hung it as a frame to hold photo's.
I can't wait to fill it up!



I had really wanted to decorate the boys room but ran out of time. They added these cool touches which made the room perfect for my four boys.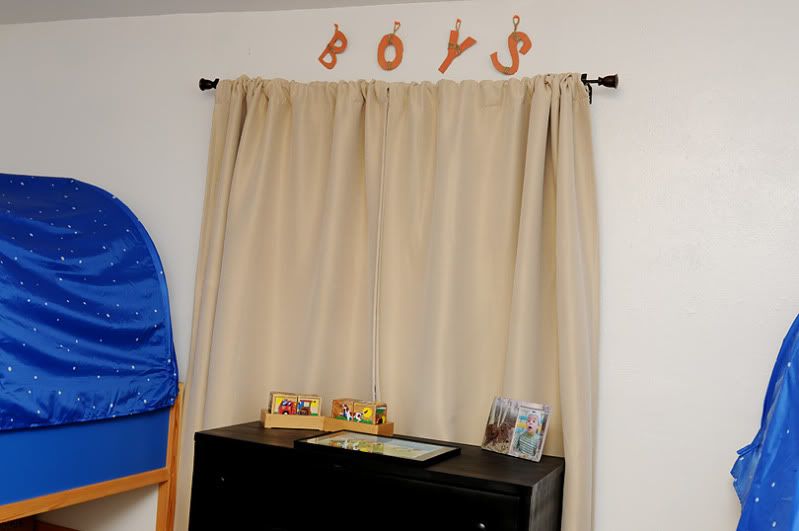 Genesis' room had special things all over. She was thrilled and shows it off any chance she gets.



A painted tree and bird to match her bedspread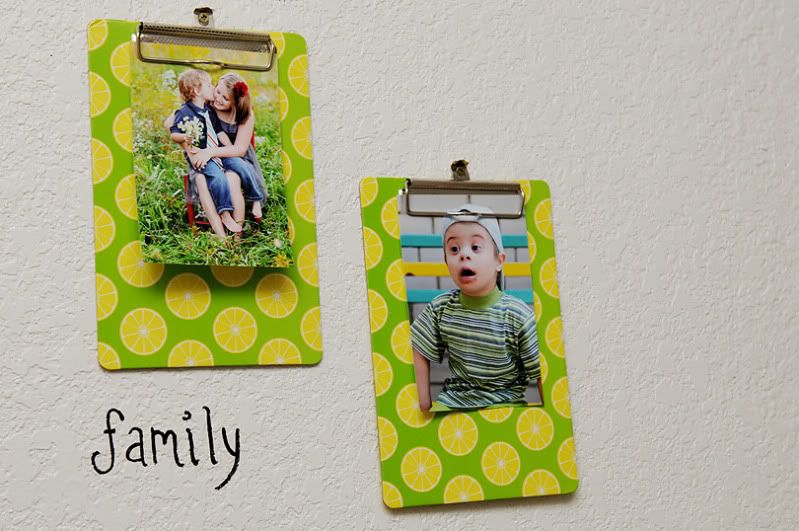 Wall decor



Painted above her closet




It didn't end there

Kara had 2 quarts of fresh goats milk in the fridge for Gabe. Two large zip lock bags full of homemade baby food in the freezer. Juice boxes, baby cereal.
Special toothbrushes and toothpaste, and digestive vitamins for Gabe and Levi.
She thought of everything.

And to top it all off



A big bowl full of chocolate covered pretzels, marshmallows and strawberries, of which I ate most of that night.
Hey, my clock was still in Ukrainian time so to me it was dinner time. And yes, chocolate covered strawberries make the perfect dinner.

Don't tell my kids that.


I cannot express to you how wonderful it was to come home to such blessings.

Although I didn't birth Gabe and Levi, the whole process felt like labor and delivery in so many ways. Coming home with these two new boys not knowing what they like, why they might be crying, etc. Top that with being thoroughly exhausted from the weeks in country and now the long plane rides and jet lag.
I am so blessed to have family and friends in my life that get it, and are willing to make sacrifices just to take the load off of someone else.

The next morning Kara brought over my long awaited Dunkin Doughnuts coffee and breakfast.

I'm tellin ya, my family rocks.

Then two days later my childhood friend Dawn and her family drove two hours from Orlando and showed up at my door with bags of grocery's.
The chocolate chip muffin mix. Oh so good.

Diapers keep showing up by the boxful which will save us hundreds of dollars a month.

I know that most of you reading this have or are in the process of adopting.
If you happen to be someone that isn't but you know someone in your church that is, a family member, neighbor, etc. Please try to consider helping them out when they come home. Coming home is exciting but is also full of emotions from exhaustion, being back with your other children that you've been separated from for weeks, culture shock, emotions over what you experienced over seas, leaving all the hundreds of children behind. It's roller coaster ride for sure and it doesn't end as soon as you get home.
It breaks my heart to hear about other families that come home to no support. I don't know where I'd be without mine.
We need each other. There are such small ways that we can show love and trust me, it won't soon be forgotten!
EVERY TIME I walk by my table or the kids rooms, I am so grateful. As I devoured the chocolate chip muffins I was really thankful. I told ya, very similar to pregnancy. I am STILL craving chocolate;)

Thank you from the bottom of my heart. Tanya, Kara, Luke, April, Adam, Stefen and Amber I will be forever grateful. No, I will not refinish your furniture when you have babies, but I will do unlimited photo shoots of them for you;)

Peggy Savory and all the wonderful people at Community Bible Church, THANK YOU for the never ending supply of diapers and wet wipes!!!

Those of you that have given me clothes for the boys. What a blessing, thank you!

~"Love is that condition in which the happiness of another person is essential to your own."~