What a whirlwind these past weeks have been! I will start out by telling you where we are at with our fund raising.

Drum Roll please.........

Out of the $30,000 total that we need for our adoption we have raised

$25,000

Leaving us only needing to raise $5,000!!!!

Can you believe we started this adoption process only 3 short months ago?!?!?

So what is our fund raising secret?

Playing the lottery
Bill Gates is my BFF
Money Tree in my back yard

Having THE BEST friends and family ever!

And I do have connections with the ONE that owns the cattle on a thousand hills

The support that we have received from DAY ONE has been overwhelming. I mean, I knew that I had great people in my life, but everyone has absolutely blown my mind with their love and support.

Every.Single.Gift has touched my heart.

From 9 year old Alexus giving up her birthday gifts and instead having guest bring donations for our adoption, raising $240

To a wonderful church, Cross Point, in Selma Alabama, that we had only visited once giving $1,000.

To two young girls, Makayla and Matanya, handing me their zip-lock baggies filled with coins.

To a husband matching his wife's gift making a $1,000 donation.

To many people I have never met, giving online from all over the world.

I could go on and on and on and on.

I wish I could write each one of you a Thank You card.



Unfortunately, even if I write them they will sit here on my desk for months never making it to the mailbox. Because you know that walk to the end of the driveway is so long ;)

THANK YOU
Thank you for not just reading James 1:27
"Pure and genuine religion in the sight of God the Father means caring for orphans and widows in their distress and refusing to let the world corrupt you."
But actually doing what it says.

~Thank you~


And now for your enjoyment I bring you photo overload!

Our first fundraiser at Chick-Fil-A was great!



And what does a 6 year old boy do after being at Chick-Fil-A for 4 hours?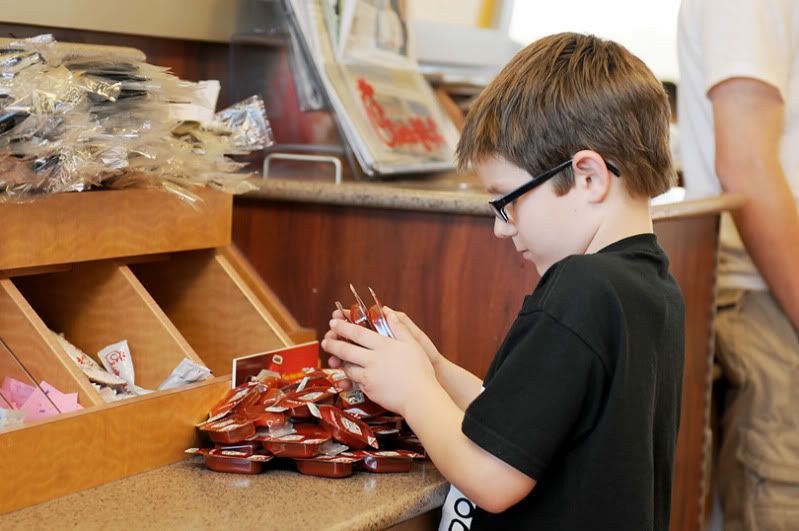 Rearrange the ketchup packets of course

_____________________________________________________________________________________

Our next big fundraiser was put on by Jillene Husted, owner of Dunedin Lanes.
Jillene, along with my amazing cousin Paula, put on a wonderful bowling event complete with snacks, games, and giveaways.
I still talk about what a great job they did and how blown away I am at their generosity to our family.
They raised $1,000!!!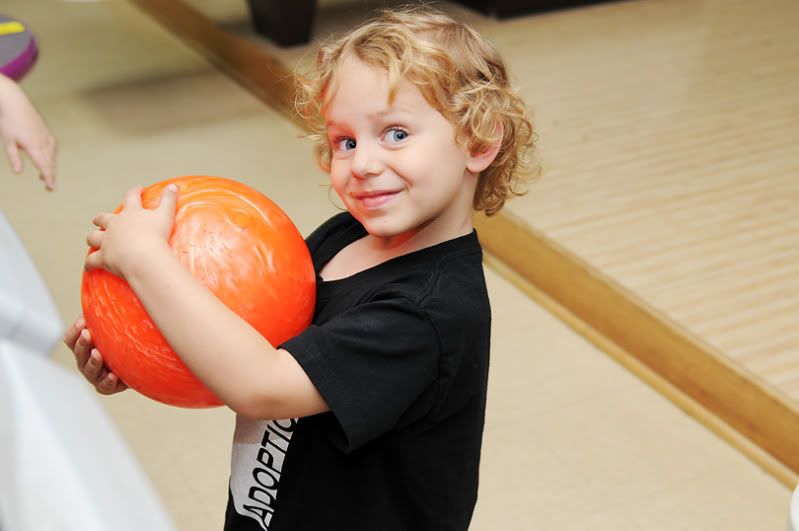 Wonderful friends that traveled hours to support us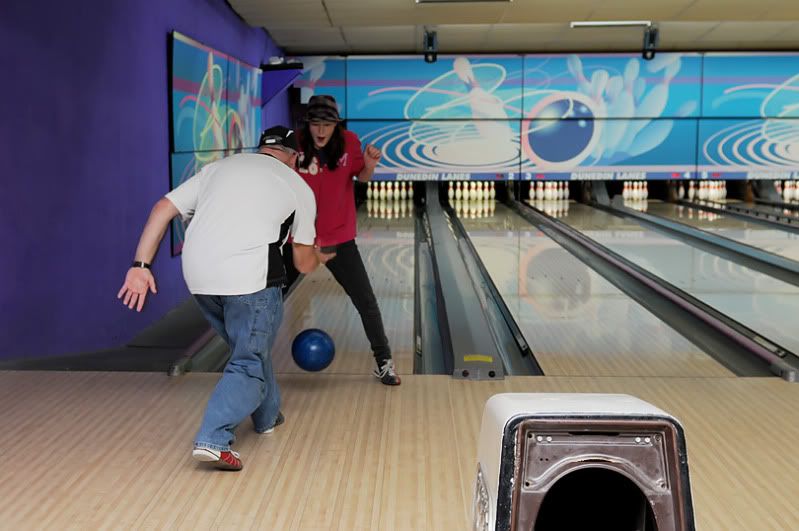 My always supportive family getting in on the fun


Even the littlest ones had fun:)



_____________________________________________________________________________________

The amazing people at our church had a spaghetti dinner for us and raised $800!!
I walked off and forgot to bring my camera, but this is what you would have seen


Only it was better, with homemade sauce and all

Thank you to all of you that put so much thought and effort into that night. From the advertising to the cooking, serving and clean up.
You all ROCK!
_____________________________________________________________________________________

Have you ever met someone that truly has the heartbeat of God? I have. And what beautiful people they are.
Jana Knox is one of them. Her, her family, and her church have the most amazing hearts. Generous, loving, hard working. Never asking but always giving.
Jana reached out to us as soon as she heard about our adoption and put together our "Market on Main Street" fundraiser. For weeks she met with other wonderful women, Cindy Mcmillan and Cindy Boyer to plan and organize the event.

And what an amazing event it was!!!! Raising $3,000!!!



The bake sale brought in over $400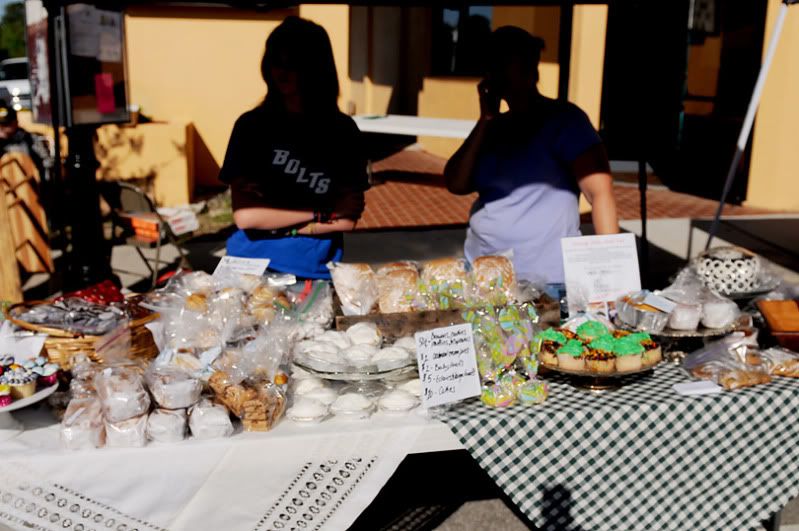 Yard sale brought in $500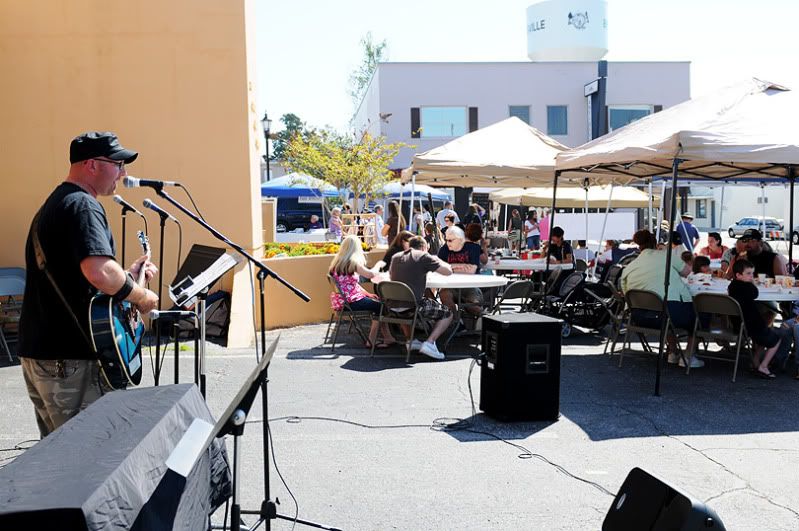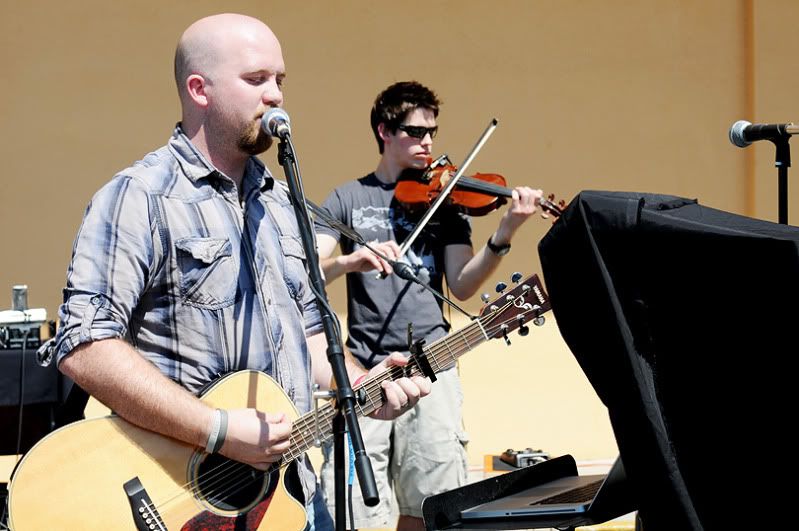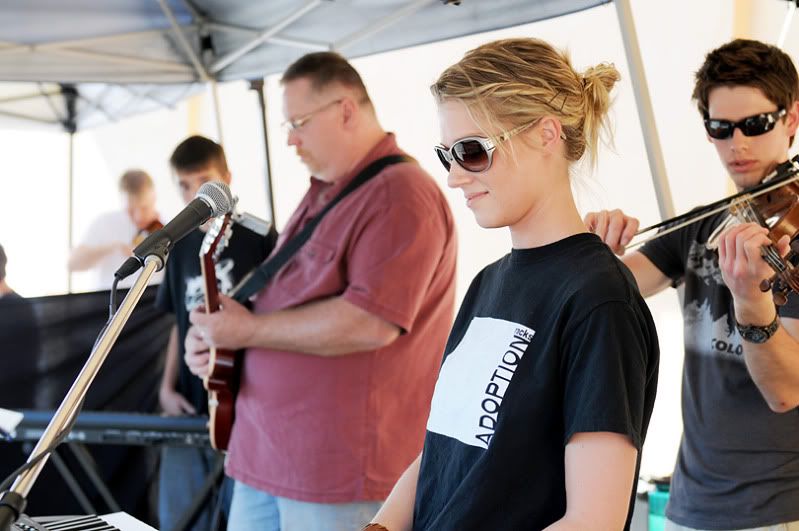 We even had a guest join in and sing with the band :)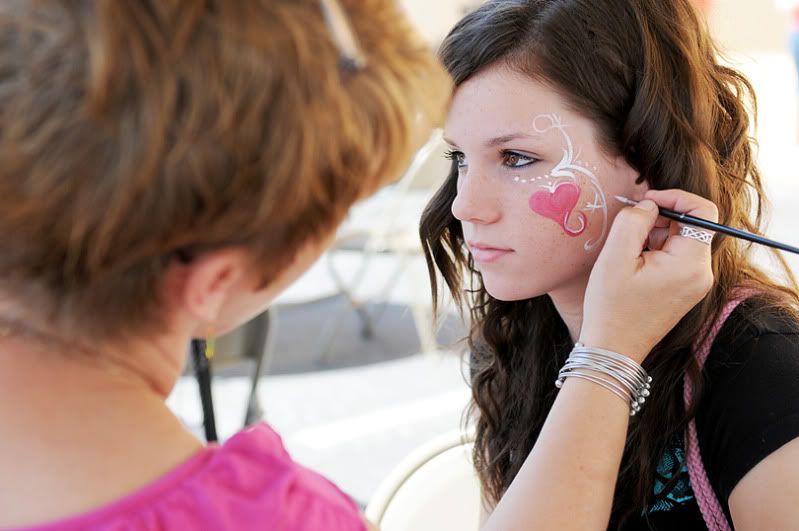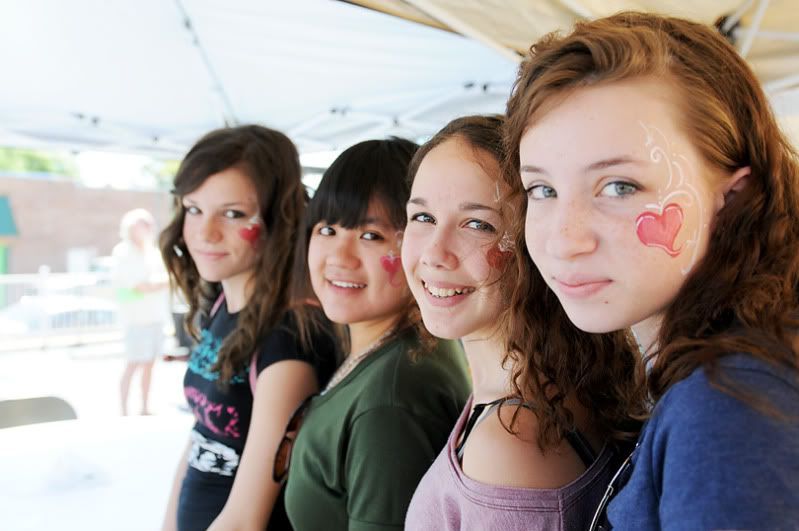 And the winner is...


It was a long but very successful day!



There are so many of you that came together to make this day a success.
Jeff Statkus generously donated and smoked ALL the meat. Which by the way was extremely delicious and got endless complements.
Many people baked, donated yard sale items, raffle prizes, and their time to set-up and run the whole day.

Something I heard all day was how nice it was to have people from all different walks of life and different church's, coming together as one. People said that that alone was so rewarding and they were glad that they were a part of it.

It's time like this that I wish I was an eloquent writer so that I could fully express what is in my heart. I am overwhelmed by everyone's support. Please know that even though I might not mention each one of your names, I have them all written in my heart.

Hey, that was kinda eloquent wasn't it???

Gabe and Levi, we are so very close to being able to come and get you!!!

Life is short, do something LASTING with yours