I've always enjoyed naming my children. I like different kind of names, and one's that have a special meaning

Genesis Lin = "Beginning" She is our first and the Beautiful Beginning to our family. Lin was after me

Jude Steven = "Praise, Thanks". Steven means "Crowned" and is named after my Dad and my older brother

Zane Adrien = "God is Gracious". Adrien is his Daddy's middle name

Gabe Artem = "God is my Strength" Artem was his given first name

Levi Vitalik = "Joined in Harmony" Vitalik was his given birth name

And our newest little one we have named....



Well first I have to tell you how we came to name him!

All my kids have a story behind their names, so of course I have to share his.

You know we have been calling him Kole and that is because after hearing the nannies all call him Kolya last year, which sounds close to Kole, we decided that he recognizes his name and we should keep it close to what he is used to

We will be keeping his given name on his birth certificate which is Mykola, pronounced = mi-cola
But we will call him Kole

And for his middle name we decided to name him after my two younger brothers,
Luke and Adam



My brother Luke


My sisters, Tanya & Kara, Luke and Me



I'm sure he is sick of hearing me tell this, but when he was a baby he would call me, Mommy Ninnie. He couldn't pronounce Lindy, thus the Ninnie

I was a second mommy to him. Dressed him, fed him, and changed his diapers

Nice thought huh Luke?

The comedian of the family. From a very young age he had the ability to make anyone laugh. He is the only sibling out of 6 that could get out of a spanking by waving his bottom back and forth and saying, "Hit the moving target"

Witty, hard working, generous, selfless, compassionate, comforter

That's my brother Luke

I cannot wait to see what God has in store for him cause I know with God, Luke is gonna do some amazing things!

Watch out world

There is no stopping the moving target



Then there is the baby of the family, Adam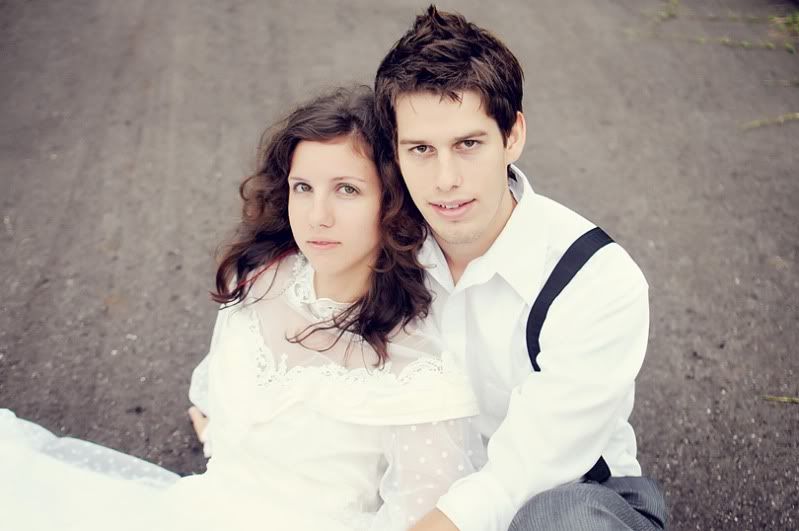 Amber and Adam's Engagement Photo. Their wedding is next month!


There are 15 years between the two of us

I practiced my mothering skills on him too when he was little

Dressed him, fed him, and yes, you know the rest

I learned early on that he was a carbon copy of my older brother, which is crazy since he was only 1 year old when my older brother moved away

I also learned quickly that when you are on the road and he asks you how much longer, do not say a couple minutes. Because after 2 minutes he will tell you that it has been exactly 120 seconds and we aren't there yet like I said we would be. Adam at the age of 5 could add and multiply better than any adult in the room

My Jude man is a mini Adam. His humor, gentleness. And my Zane has Adam's obsession with numbers

Adam has a passion for learning but most importantly, a passion for God

Strong, smart, caring, focused, patient, giving

I am supper blessed to have Luke and Adam as my little brothers

I love that I can call them friend

So it is with great pleasure I introduce to you,


Kole Luka House

Kole: Victory of the People
Luke: Light
Adam: Earth
Oh yes, this boy is gonna rock this world!