My childhood friend, Dawn, her husband Mark, and their children came to our home to spend their 10 day vacation. She has 3 children close to the same ages as mine. All things considered, the kids got along really well. I was very disappointed in the weather. It had shown that it would be cool and sunny. I am learning, as some locals have told me, that you can't believe a thing the weather says because it changes all the time. It literally rained EVERYDAY which meant mosquitoes and mud. That didn't stop the kids from playing outside though. Jude's poor legs look like he has chicken pox with all the bug bites he got.

We visited many places all around TN. The funny thing is, Dawn and Mark knew far more then we did. They have visited many times and took us to all their favorite spots. We had a delicious lunch at the Apple Barn. Got some very fattening but worth it, fudge after walking around Gatlinburg. On Friday our friends Lisa, Tim and their five children (yes, I said five. If you are adding this up that makes 11 kids altogether!) drove 4 hours to meet us at Cades Cove. The night ended with a sleepover at our place. Seventeen people, a record so far!

Enough chatting, time for pictures! I'm sure there is a "blogging rule" about how many pictures to post at once, but I have not heard it yet. SO, get ready for picture overload.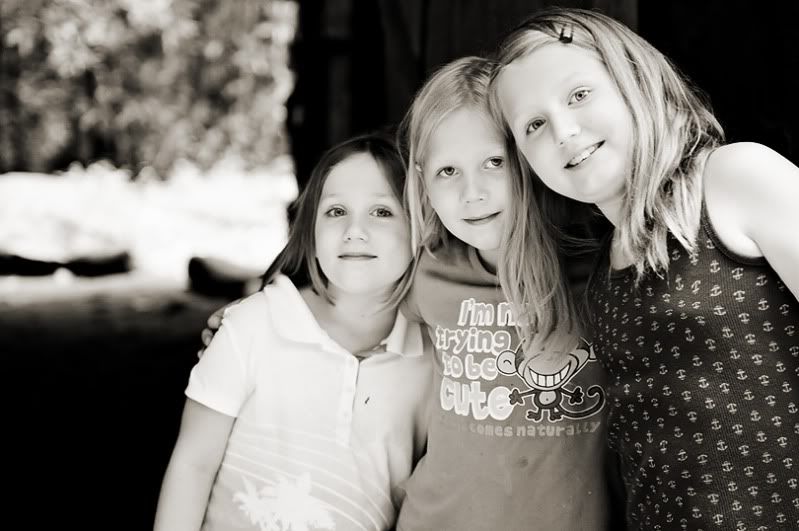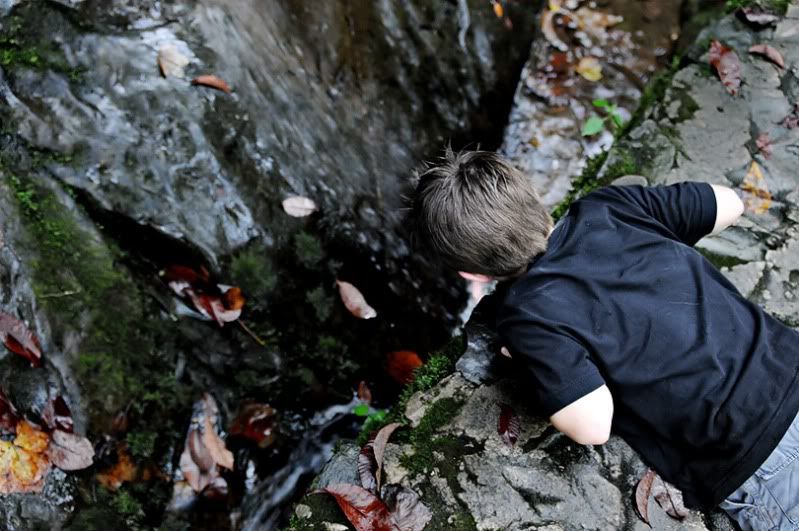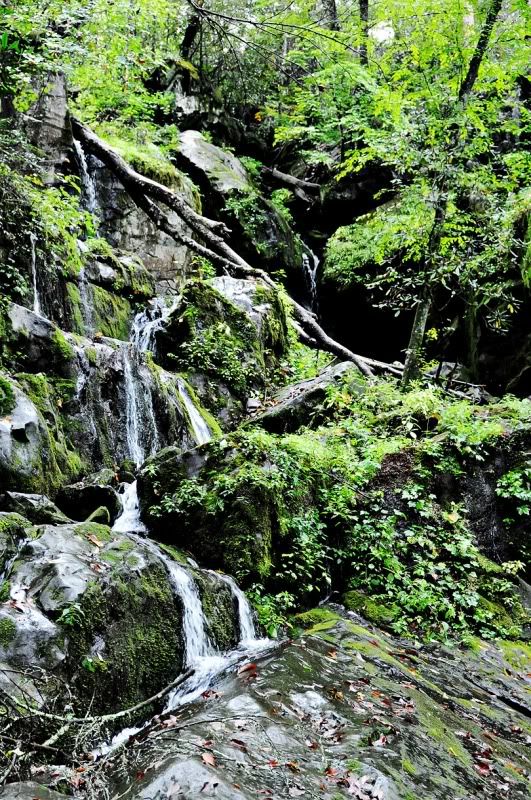 All worn out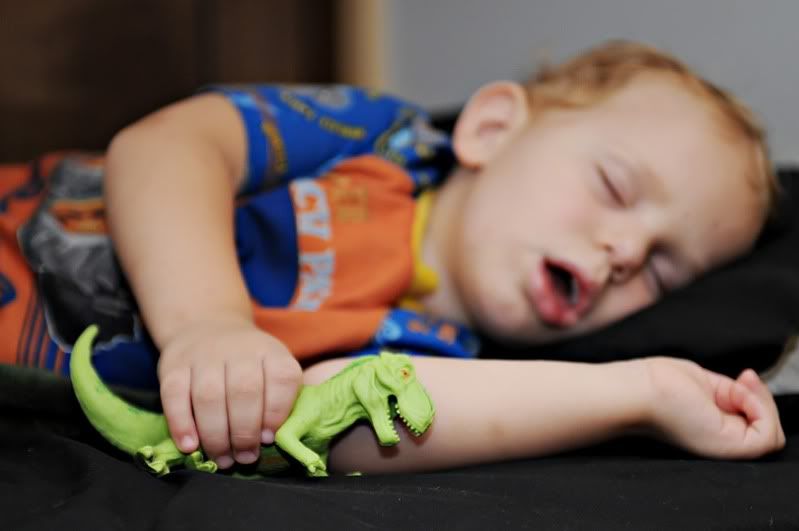 Picnic at Cades Cove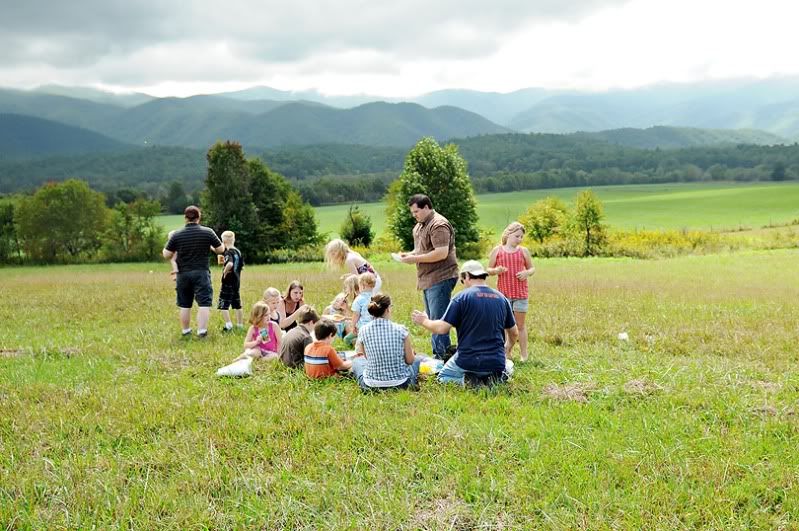 Jude spent his money he had from Papa on a bear at the general store. Thank you Papa!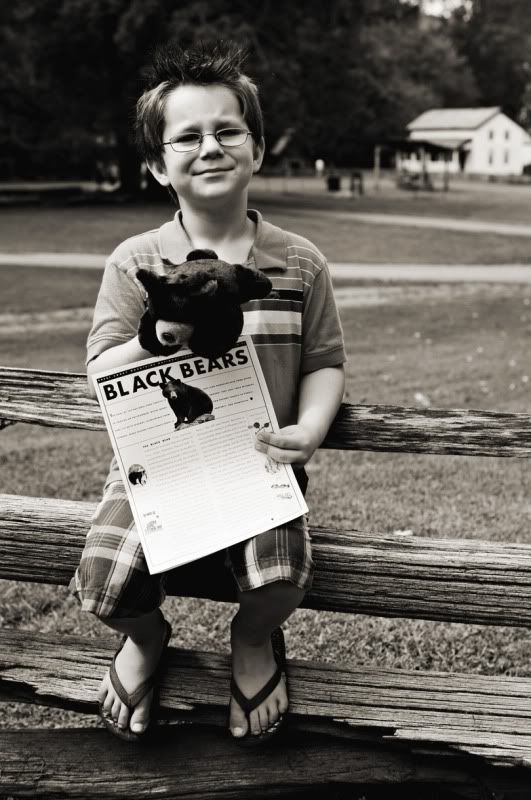 Someone asked us if we were on a school field trip with the size group we were. Nope, these all belong to us!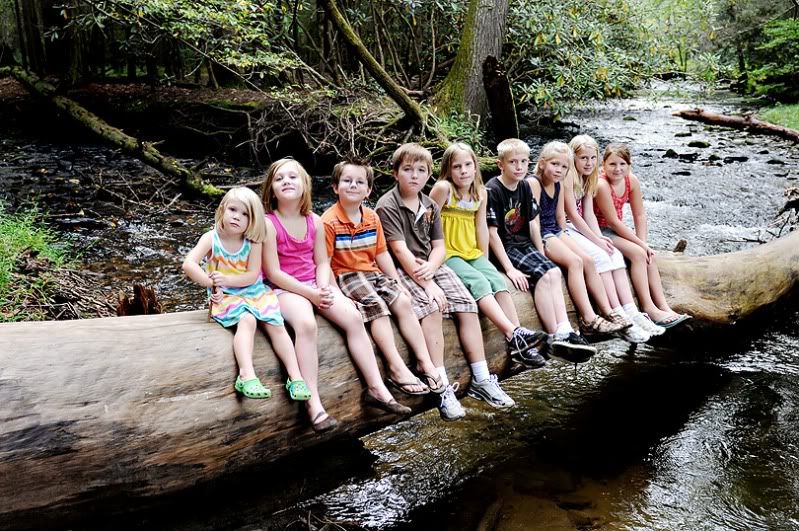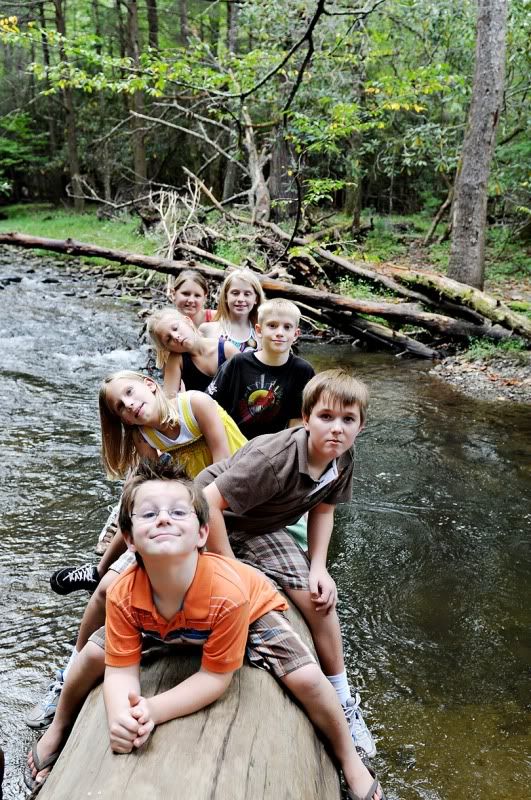 Discoveries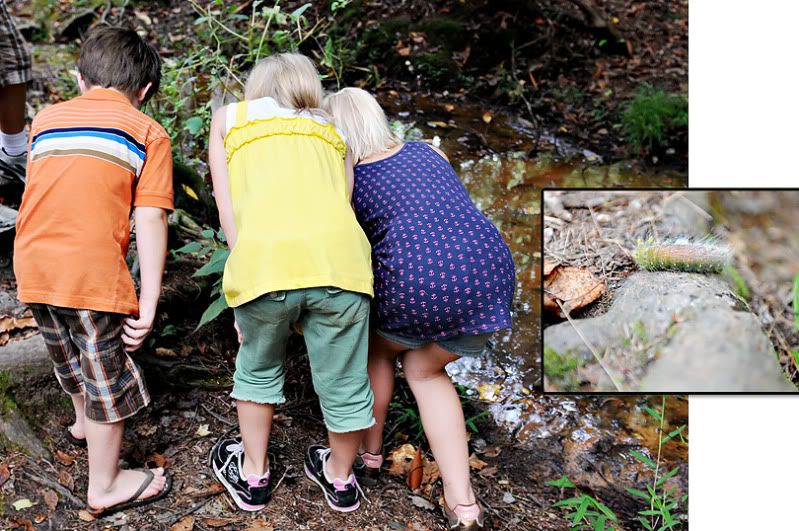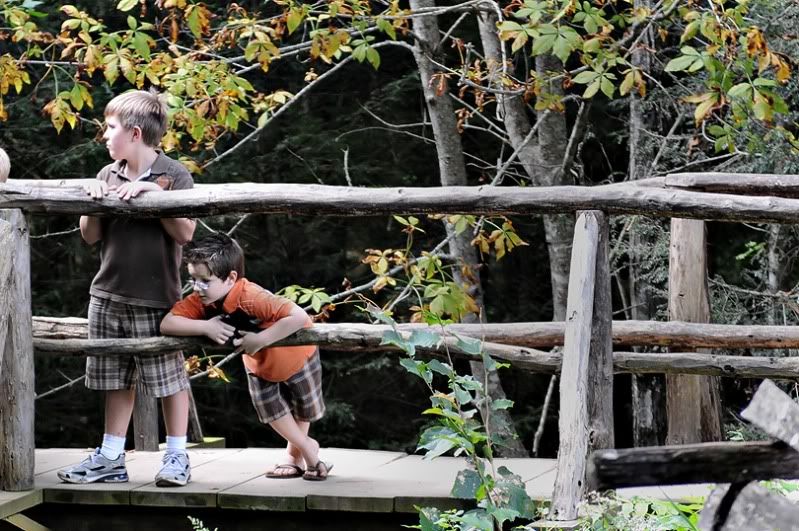 We visited an old mill. Mom, this is for you. It was much quieter then your mill! Although many more hours I'm sure.



Listening to the Ranger talk about wolves, coyotes, and bears, oh my!



I was SHOCKED when the Ranger called on my very shy Jude to help, and he WENT!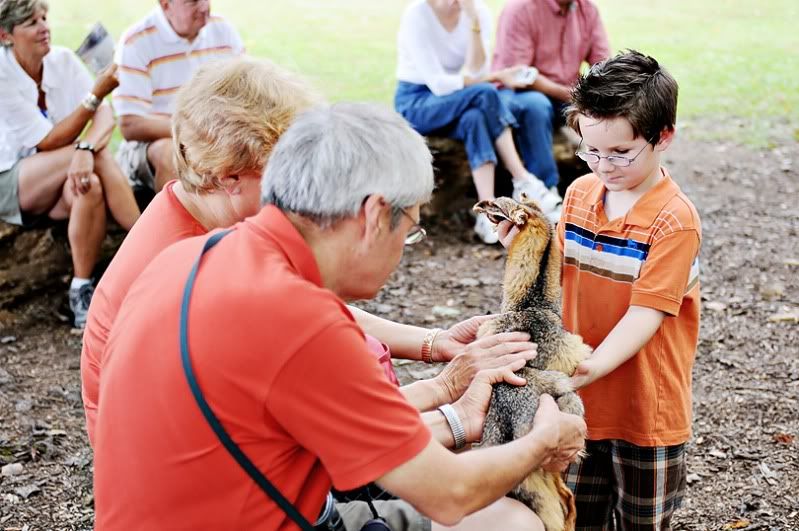 The next morning we took the girls down to our creek. We were reluctant to have them go in because it was flowing strong due to all the rain. Little by little the girls made their way in.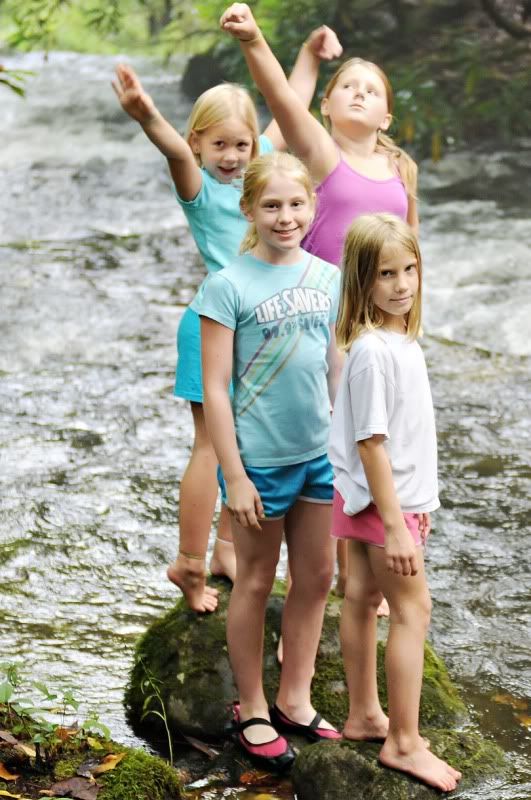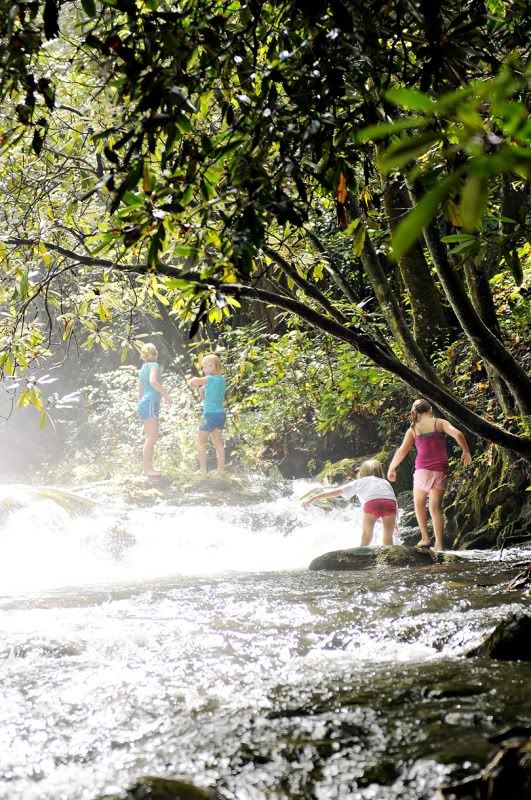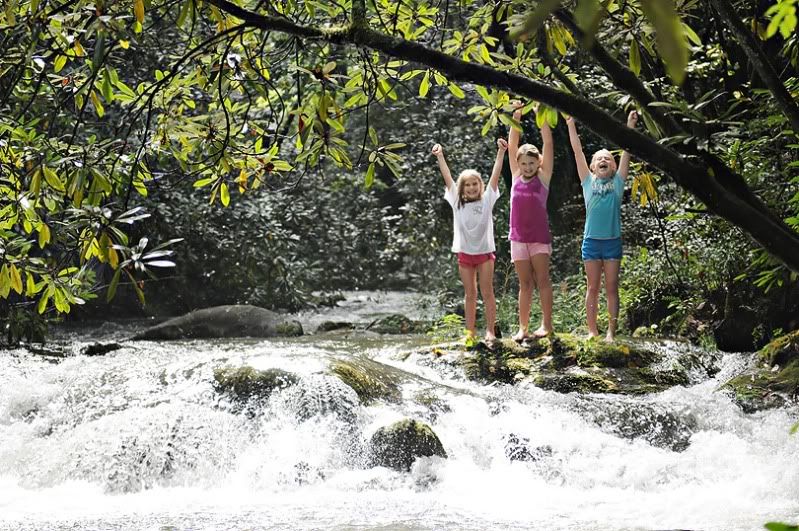 They even found a rock to slide down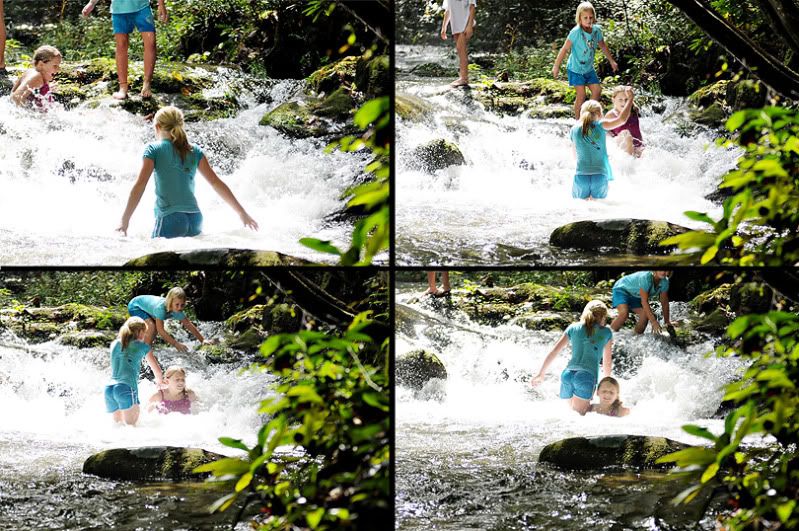 "You are worried about seeing him spend his early years in doing nothing. What! Is it nothing to be happy? Nothing to skip, play, and run around all day long? Never in his life will he be so busy again."

They had a blast! I think these memories will last far more then any toy or trip to Disney World.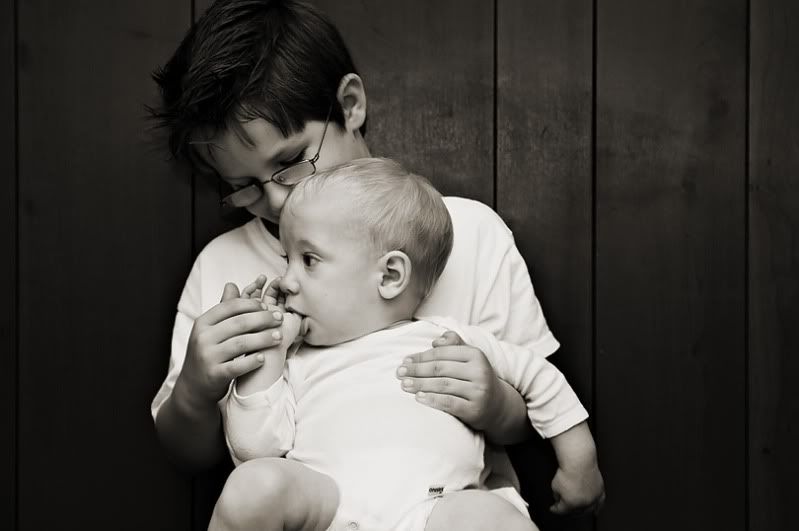 Time to say goodbye



"The most beautiful discovery true friends make is that they can grow separately without growing apart"